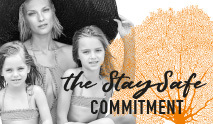 FOR ALL STAYS
COVID-19, GRECOTEL STAY SAFE COMMITMENT
At Grecotel Hotels and Resorts, our number one priority has always been, and will always be, the safety and well-being of our guests and our employees. A cohesive plan has been implemented to our hotels, which includes enhanced health and safety guidelines for all guests and employees, without making any compromises on the quality of our guests' experience.
We look forward welcoming you to a
Safe Grecotel Holiday!
VIEW OUR COMMITMENT >
MEALS
Occasionally and under specific circumstances, meals might be adjusted to the government's health protocols and guidelines.